Introduction
Weymouth Business Crime Reduction Partnership is a crime reduction initiative that brings businesses together with partner agencies, such as the police, to tackle crime and disorder.
The scheme is led and funded by We Are Weymouth, and supported by partner agencies.
BID Ranger Scheme
The BID Ranger scheme provides a dedicated uniformed presence to support businesses in tackling crime and anti-social behaviour in Weymouth.
The team can be contacted by BDI levy-payers via phone, email or town-link radio.
DISC Platform
BID levy-payers have access to the DISC systen secure online system used in over 450 towns in the UK, to help support businesses in tackling crime.
DISC is accessible via a desktop or smartphone app and includes the following key features to support your business.
Incident Reporting
Report a wide range of incidents from shoplifting, to assaults and anti-social behaviour, helping build a town wide picture of the impact of crime and ASB.

Offender Galleries and ID Soughts
Share pictures of offenders with other members via secure online galleries. You can even share pictures of unknown offenders for identification by members.

Instant Alerts and Newsletters
Offender in the area? Alert nearby businesses with a push notification. Recieve newsletters containing updates, ID soughts and crime-related news.
Joining the scheme
If you are a BID levy-payer and wish to join the scheme, please email bcrp@weareweymouth.co.uk and a member of the team will be in touch.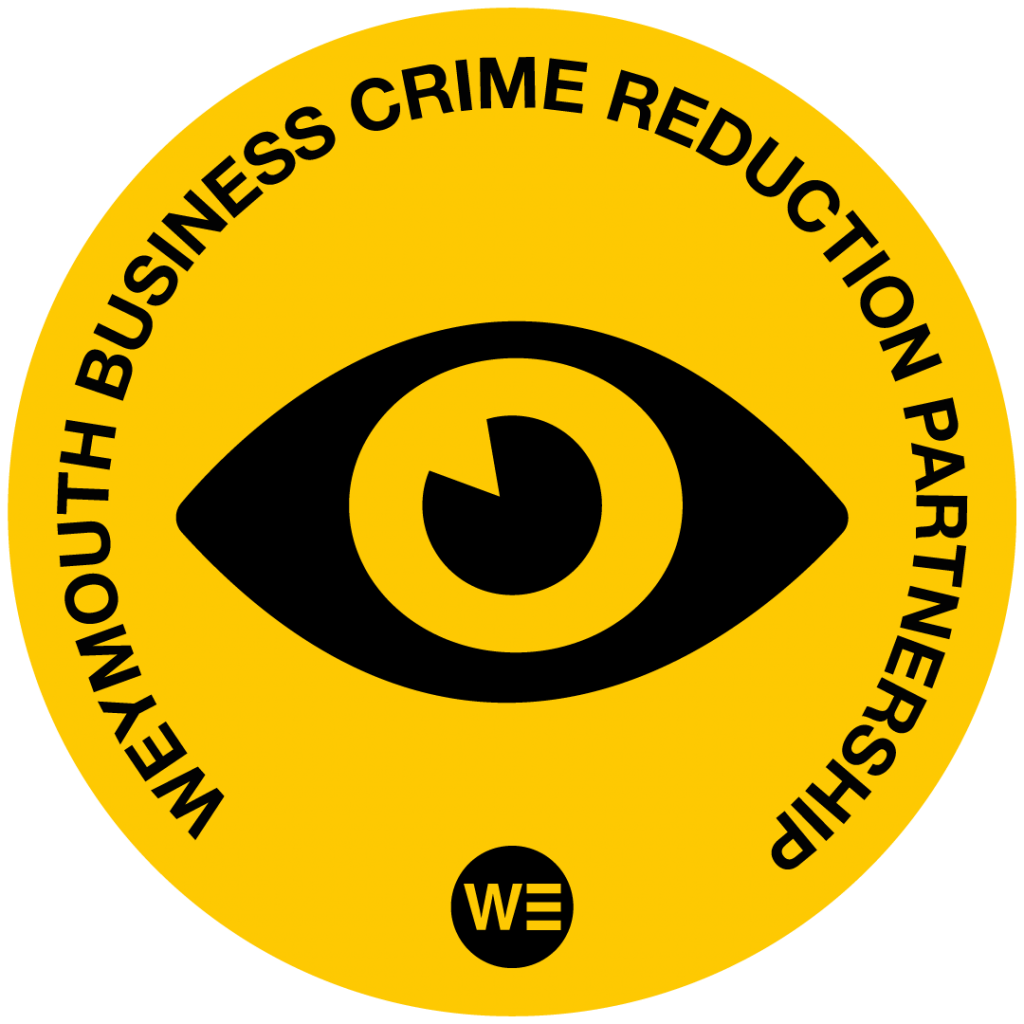 Working in Partnership
Speaking about the Scheme, Chief Inspector Andy Edwards from Dorset Police said:
"Dorset Police are pleased to be working even more closely with We Are Weymouth and the wider membership of the Weymouth BID.
The new initiative and technology will involve the use of a dedicated communications platform, which will accelerate the speed at which information can be shared by local policing teams with other authorised DISC users, partners and stakeholders.
This increased connectivity with our existing partnerships will help us work together to provide a safe county for everyone."
We are also partnering with National Business Crime Soltuions to provide national alerts, context and support.
Businesses Working Together for Weymouth
To enable the system to be effective in reducing crime and improving safety in the town, it's important as many businesses as possible join the scheme and use the DISC platform to its full potential by reporting incidents, uploading subject photos, sharing intelligence, using the instant messaging feature, and being aware of the schemes alerts.
Nationals and Chains
If you already report through an NBCS system, we may be able to include your reporting in the Weymouth DISC system without the need for your business to double-key – please contact us to discuss this further.
How to Join
Email bcrp@weareweymouth.co.uk and include your business name, and
the names, roles and email addresses of those who you wish to have access to the system.
Your request will be reviewed by the team, and you will recieve an email inviting you to register for an account and agree to the scheme's rules and protocols.
Once completed, you'll have access to the platform. It's fairly inuitive to use, however, we will be offering support in the coming months to help users who would like some additional support.
We'll also drop by with a window decal, which you can display at your premises to advertise your membership in the scheme.
If you have any questions about the scheme prior to joining, we'd be happy to help – email bcrp@weareweymouth.co.uk and we'll be in touch.
Links and Information