We Are Weymouth Limited is the Management Board set up to manage the BID Business plan and provide the strategic direction of the BID over its 5-year term.
BID Levy payers are entitled to join the Board as Voluntary Directors through an election process at the Annual General Meeting. Details of this process are written into the constitution.
The Board is supported by an Operational Team led by the BID Manager that administer and deliver the business plan based on the strategic direction of the board.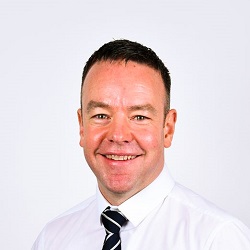 Following a successful career working for some of the world's best known brands in senior commercial and director roles, I decided to return and settle on the South Coast. I now own and operate McDonald's restaurants within Dorset and am located in Weymouth. I passionately believe that Weymouth has a unique opportunity to capitalise on the natural assets that the area has to offer and that is our role as local businesses to play our part in extolling the virtues of the town. Through working in partnership with all local stakeholders, all businesses in the area can benefit by ensuring that Weymouth continues to be a vibrant and attractive destination for both locals and visitors to enjoy whilst supporting our local economy.
I have been in business since the early eighties primarily in the Private Hire/Taxi industry, I co-own and manage Weyline Taxis and Bee Cars. I have lived in Weymouth for a number of years and believe passionately that Weymouth is a great place to work and live and will continue to be a great place if we all work together.
Weymouth SEA LIFE Adventure Park (Merlin Entertainments)
I'm delighted to be part of the Weymouth BID board because I want to support developing the town to benefit the businesses operating there and the residents of the area.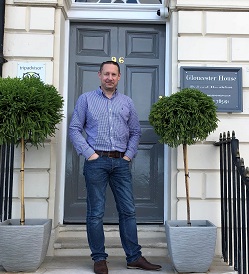 Gloucester House Bed and Breakfast
Jonathan is the owner of Gloucester House Bed and Breakfast, on The Esplanade. Jonathan has a strong commercial background, in the Hotel and Events Industry, where he has worked for the past 28 years, in General and Regional Management roles, for a range of large National Hotel Chains, across the UK. During his career, Jonathan has always been a key stakeholder in the towns and cities he worked in, and always worked tirelessly to improve the business community and wider community at large. Jonathan is passionate about the BID and its work to make Weymouth more successful and to ensure that it remains a safe, attractive and vibrant town. Local businesses working together will have a much bigger impact than any single business could ever achieve and by making Weymouth more successful, we will all help our own businesses to be more successful.
Lynne lives in Weymouth with her husband Andy and daughter Chloe, owning and running St Johns Guest house since November 2017. Lynne has a strong background in the NHS as a nurse and midwife, in senior management positions, which she finds has prepared her well for the hospitality industry. Patients and guest often have very similar needs that the caring approach can provide. She loves Weymouth, and still can't quite believe how lucky she is to be living in such a beautiful part of the world. It is for this reason that ishe is pleased to represent other similar businesses on the BID Board and do her part to ensure Weymouth both maintains its traditional seaside feel but also grows and develops further. It is vital that both the local community and visitors to Weymouth equally feel the benefits and successes that the BID approach can bring.
Fairbridge Trust - The Bridge Fair Trade Shop
I grew up in Weymouth and although I've worked away for many years, this has always been home. We moved back to Weymouth in 2014 and in 2016 purchased and renovated a harbour-side property which is now the location of The Bridge Fair Trade Shop. The shop is run by the Fairbridge Trust, a charity which in addition to promoting Fair Trade goods, raises money for the relief of poverty locally and overseas. I am a Director of Weymouth Civic Society and strongly believe that Weymouth's heritage and our historic harbour should be exploited to a much greater extent to promote the area, particularly outside the traditional season.
The William Henry (JD Wetherspoon)